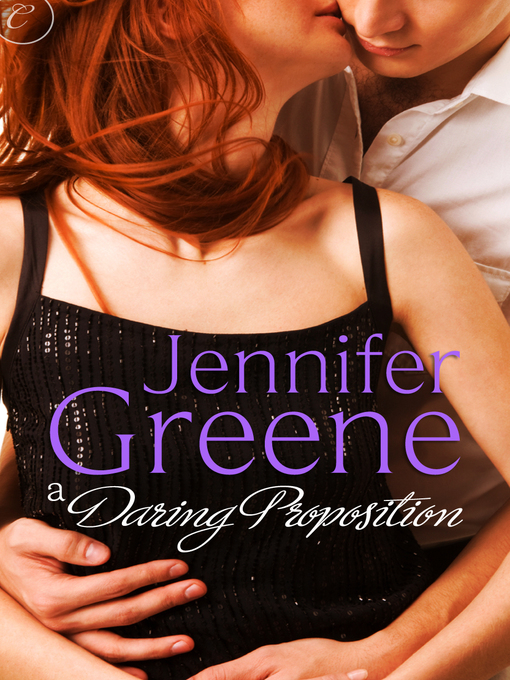 A Daring Proposition
by Jennifer Greene
Publisher: Carina Press
Leigh Sexton is desperate to have a baby, and Brian Hathaway would be the perfect bio-dad. One of Chicago's most notorious playboys, Brian is no family man, which suits Leigh just fine. An heiress and successful CPA, she is more than capable of raising a child alone. Now all she has to do is work up the nerve to ask Brian to impregnate her...artificially. Leigh has no interest in conceiving the old-fashioned way, despite how her heart races whenever she's near him.
Brian is intrigued by Leigh's request. He's not into commitment, even with a woman as attractive as Leigh, but he's also not the type to make a deposit and then disappear. If he goes along with her scheme, he's got one demand of his own: marriage before conception. He agrees to keep things clinical—he can get sex elsewhere—but having a wife at home will keep the husband-hunters at bay.
It seems like the ideal compromise—until they start falling in love.
A Daring Proposition by Jennifer Greene
Review by Me
3.5 Squees/5 Squees
I had a hard time with this book in the beginning. I just wasn't pulled in right away. Leigh was going through a lot in the beginning of the book and everything felt really stiff and blah. I continued reading because I wasn't completely bored.
The book really started picking up about halfway through when Leigh and Brian go to visit his family for Christmas. Up until that point everything seemed forced and drawn out. I loved the book at this point and forward. I really loved the chemistry that started to build between Leigh and Brian and I loved her chemistry with his family. All the way through the end of the book I was a very happy reader. It was almost like a was reading a different book at the halfway point.
All in all I enjoyed this story and thought it was read worthy. I just wish the author didn't take so long in the beginning to really get it going. I wouldn't have minded more of the relationship building and romance that was in the second half of the book.
I enjoyed the characters, and would recommend this if you're into the romance genre and just looking for something so-so to read.